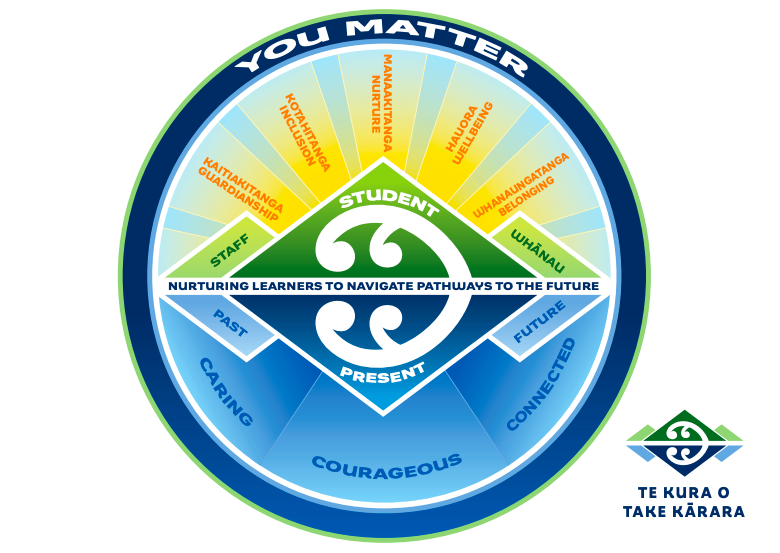 Our Vision
Like our mighty river, Mata-au, we will nurture our students to navigate pathways to learning success, from small beginnings to the wide world.
Hāpaitia te ara tika pūmau ai te rangitiratanga mō ngā uri whakatipu.
Foster the pathway of knowledge to strength, independence and growth for the future.
Our Values
Manaakitanga (encompassing equity, diversity, respect, care and support for others)
Kotahitanga (encompassing inclusion, community)
Hauora (encompassing physical, emotional and mental health)
Kaitiakitanga (encompassing respect for the natural environment, guardianship)
Whanaungatanga (encompassing building and maintaining relationships within and outside the school. Identity, language and culture)
Our Strategic Goals
Strategic Goal 1
All Take Kārara students will be nurtured toward learning success through high quality education, recognising individual needs and reflecting the school's vision and values.
Strategic Goal 2
All Take Kārara students will be encouraged to navigate their learning pathway through positive relationships and guidance in a safe and inclusive environment.
Strategic Goal 3
Our board, staff, whānau and community will be engaged in supporting Take Kārara students in their knowing their identity, language and culture, from small beginnings to the wide world.