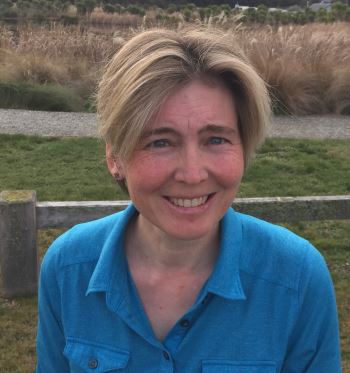 Estelle Moore (Year 0 – 2 Team Leader)
I have lived and worked in Wānaka for 10 years, settling here with my husband Jason and son Luka. Prior to living in Wānaka, we returned from 8 years in Wellington and a 5 year OE stint based in the UK. We chose Wānaka because of the wonderful outdoor environment (let's keep it this way) and close proximity to family, which has resulted in us finding our forever home!
Previously, I taught at the wonderful Hāwea Flat School (in the roles of AP, team leader and teacher). My passion for incorporating children's interests, investigating rhythms, systems, and wonderings underpins my life in the classroom. The magic for me lies in connecting children to their lives as they make sense of it and the local environment. I love partnering with children to build new knowledge whilst solving problems and developing emotional, academic and social literacies.
We teach who we are and you will find me doing a few key things: hanging out with my family, riding my bike, devouring a pile of books on my bedside table, or tinkering with with our classic car. What makes an impression seeks expression! I look forward to meeting you and unleashing the potential future successes of the learners who make up the Take Kārara family.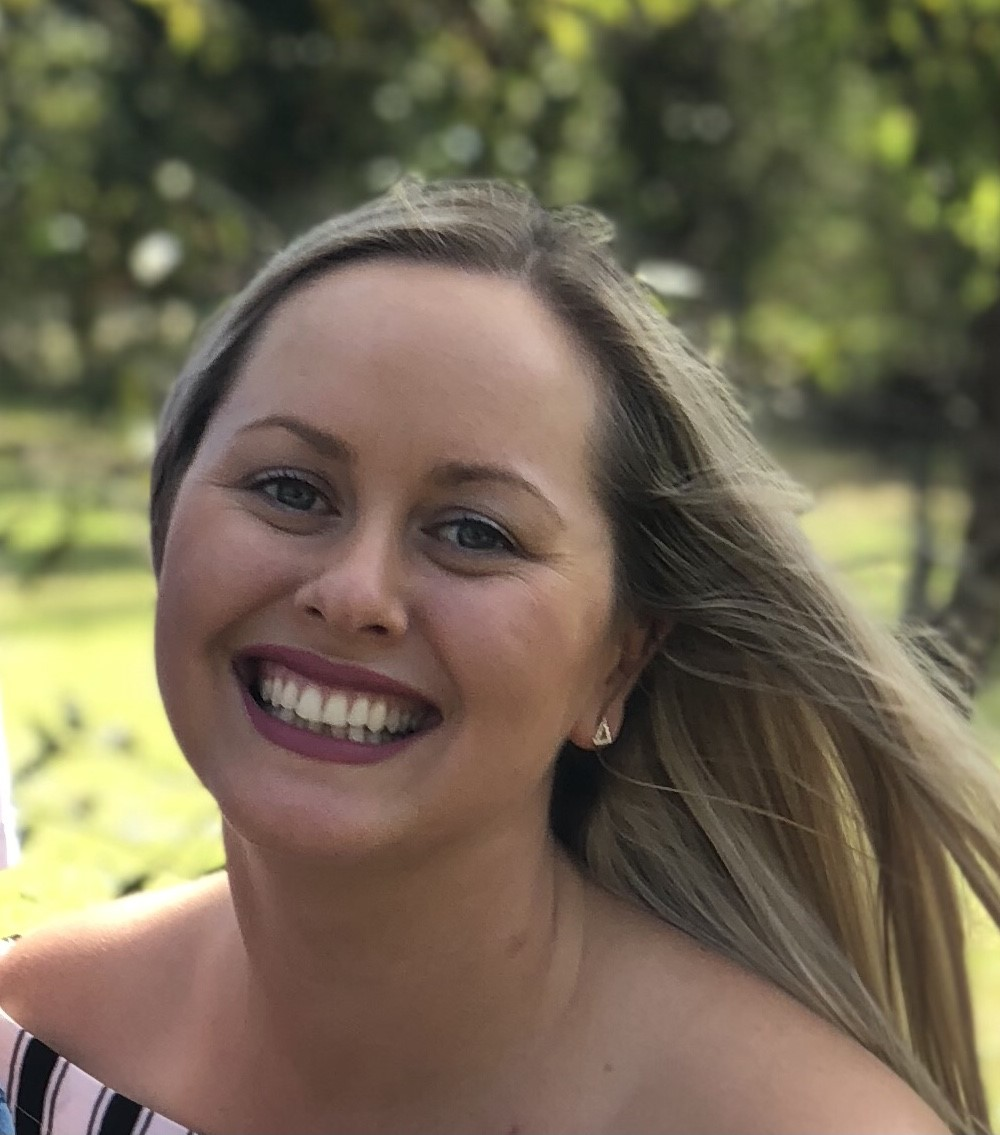 Danyel Pennycuick
What an exciting opportunity to be joining the Tuna Team at Te Kura O Take Kārara! I have lived in Wānaka for a year and a half, after moving from Australia with my husband, Ben, our two young boys, Finn and George, and our dog, Louie, to be closer to family and so our children can grow up in the amazing natural environment that New Zealand has to offer.
Previously teaching on the Gold Coast in Australia, I have 8 years of experience across a variety of year levels as a classroom teacher, reading program facilitator and year level team leader. I am passionate about providing positive learning environments that instil a sense of wonder and excitement about the world in our little people.  It is so important that our tamariki have safe and supportive spaces that allow them to express themselves, to fail, to laugh and play, to ask questions and to grow. It is my absolute privilege to be able to take part in these significant years of life alongside such a positive and passionate team.
Outside the classroom, I love to spend time with my family exploring nature, reading books, catching up with friends and finding far too many crochet/macramé/art/crafts projects to try and fit in.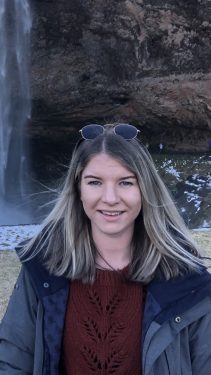 Jean Padget
I am elated to be joining the incredible team at Te Kura o Take Kārara. It is exciting to be back teaching in Wānaka with such talented teachers and a wonderful community.
I have lived in Wānaka since the age of four. Recently, I taught in the UK for two years and explored the world along the way. Previous to my OE, I began my teaching career at the fantastic Hāwea Flat School, where I  established that teaching is the pathway for me.
I am a passionate, driven teacher who wants the best for all students and appreciates the unique qualities each child brings to the classroom. My driving goal is to understand each child as an individual learner as this leads to what engages and motivates them. I wish to help you as whanau and your rangatahi on their journey of discovering their own self identity as well as developing their numeracy and literacy skills.
Outside of teaching, I enjoy spending time with friends and family, reading, drinking tea, and making the most of the outdoors. I love visiting other countries, exploring their cultures and tasting their food.
I look forward to becoming part of the whanau at Take Kārara in the Junior Syndicate.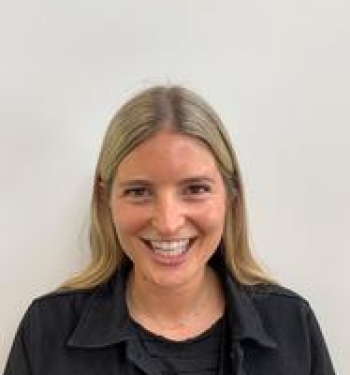 Pippa Thomas
Kia ora. I am honoured to be beginning my teaching journey at Te Kura O Take Kārara, working alongside an amazing teaching staff. I strive to create a positive and fun learning environment where all tamariki feel supported and encouraged to reach their full potential. I am enthusiastic about education and look to spark an interest in every child in order for them to develop a passion for learning.
I gained a Bachelor of Commerce with Honours from Otago University before travelling overseas and working in Christchurch for several years. I moved down to Wānaka three years ago and I love being part of such a friendly community and being surrounded by incredible nature. Outside of the classroom I enjoy spending time with my friends and whānau, reading, exploring beautiful Aotearoa and going for walks at Dublin Bay.
I look forward to meeting and getting to know many of you this year.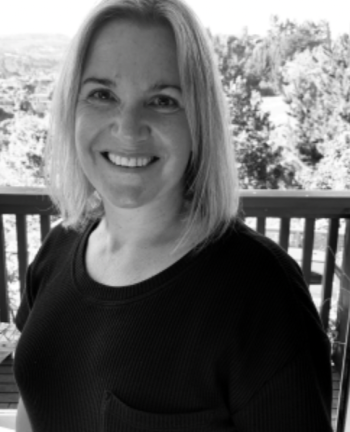 Janine Weatherly
Kia ora, my name is Janine Weatherly and I am very excited to be the New Entrant teacher and working alongside such an incredible and passionate team of teachers at Take Kārara. I have only just moved to Wanaka after living and working full time in Dunedin with my husband Graham, my daughter and son – Zara and Jacob and our maltese schnauzer dog called Baggins. 
From a young age, I have been very lucky to spend many family holidays in this beautiful town exploring the stunning natural environment and I look forward to being able to pass this love onto my own children.
I am an enthusiastic, hard working and passionate teacher, who has had over 20 years of teaching experience across all levels and in a variety of schools both in New Zealand and the UK. I believe in creating a positive, reflective, safe and supportive environment for all tamariki to have the courage to ask questions, experiment, be innovative, take risks, fail and show perseverance in order for each child to reach their full potential in becoming a 'lover of learning'.
Music and singing is my passion and I have enjoyed performing in many Dunedin musicals and singing in a range of Dunedin's top bands. I look forward to sharing this passion with our tamariki at Take Kārara. Outside of the classroom, I enjoy spending time with family and friends, reading and spending time outdoors, exploring nature.
Joe Miller
I am really excited to be teaching at Te Kura O Take Kārara. It's so exciting to be part of a brand-new school from the outset and to be a foundation staff member.
As a teacher, I really enjoy working with new people with a range of different experiences and viewpoints and I love building positive and meaningful relationships with the students, their whānau and the community. I am also passionate about sporting activities, PE and Health, and a developing interest in mindfulness.
I was born in Cardiff, Wales, but moved to Dunedin with my family at the age of 2 where I spent the rest of my childhood and university years. After graduating from Otago University and the Dunedin College of Education, I moved over to London to do my big OE for a few years. When I returned to NZ, I settled in Auckland where I taught at Intermediate level for 15 years. During my childhood, I spent a lot of time in Central Otago and I've always loved the beauty of the area. At the end of 2015, my wife and I decided to move our family down to Lake Hāwea and we've never looked back!
Prior to teaching at Te Kura O Take Kārara, I taught for three years at Goldfields Primary School in Cromwell. I have three daughters (Carys -12, Lenni – 11 and Maggie – 7) and we're proud to be part of the Wānaka community. In my spare time I like to spend time with my family. In the summertime we spend lots of time at Lake Hāwea swimming, kayaking, and paddle boarding. In the winter I like to ski and I also play a bit of social volleyball.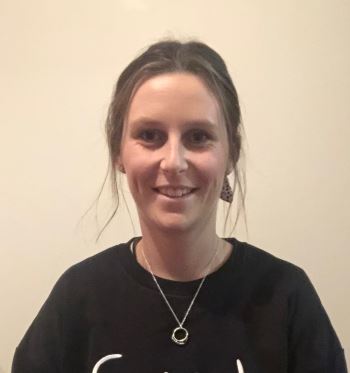 Anna Mulconroy
Kia ora! I feel very privileged to be a foundation teacher at Take Kārara, working alongside such a passionate and dedicated team.
I grew up in Dunedin and spent every summer as a child camping in Wānaka, so am thrilled to now be living and teaching in such a beautiful place. I started my teaching career at Highfield school in Timaru, teaching in the junior syndicate. My strengths lie in Numeracy, Literacy and The Arts. My goal is to make learning as fun and engaging for children as possible. I love to see their personalities, confidence and independence grow throughout the year, and enjoy discovering their individual passions and motivations and using these to lead our learning.
Outside of school I enjoy spending time with family and friends, baking, reading, dining out, and getting creative with my art and sewing. I love spending my summers at the lake swimming, paddle boarding and picnicking, and look forward to snowboarding in the winter season.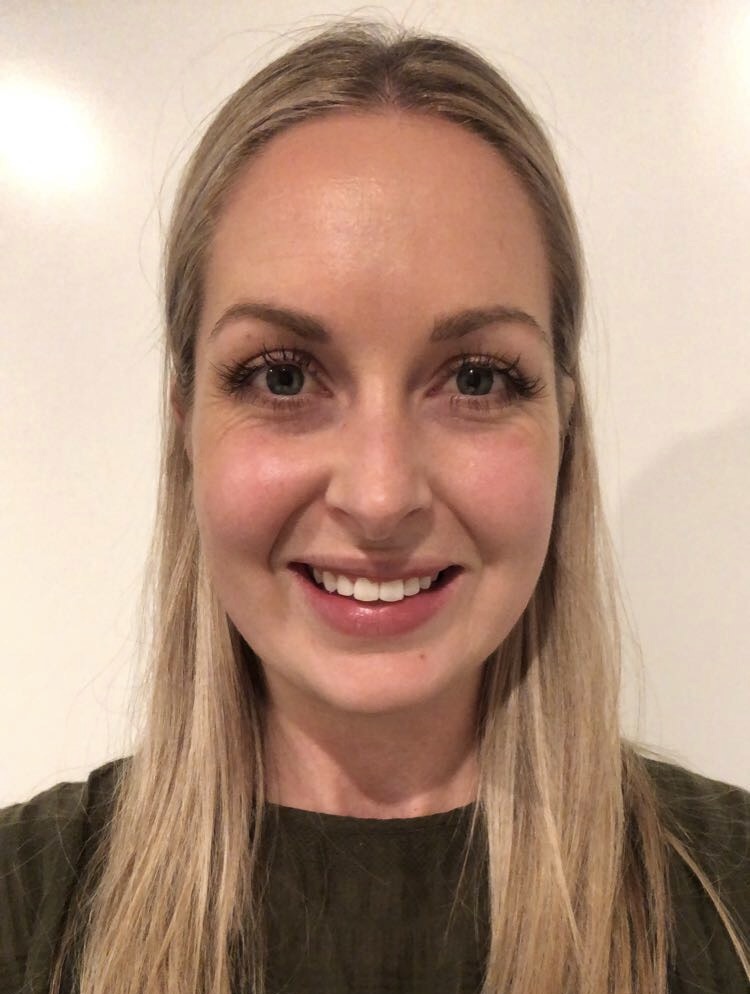 CAITLIN CRAMPTON
On Maternity Leave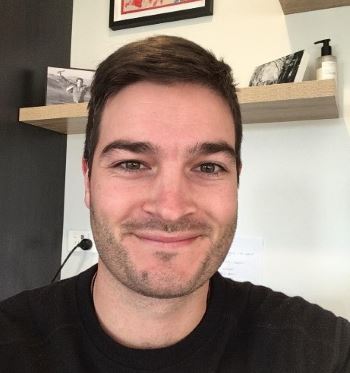 Fergus McLean (Year 3 – 6 Team Leader)
I am a teacher who is passionate about equipping children with the knowledge and skills to be creative and passionate life-long learners. I enjoy integrating the interests of individual learners into their learning programs to engage and invigorate their learning experience. In class, I have high expectations for all learners and enjoy celebrating success with humour and fun.
When I am not at school I like to get out into the great outdoors. I am a keen hunter and fisherman as well as being a fan of all things sporting. I try to fit in a little of each around spending the majority of my free time with my beautiful wife and young family.
I am enjoying the opportunities that working in a newly established school provides. Working in flexible, future-focused learning spaces is providing many positive chances for our young learners who I am loving being involved with.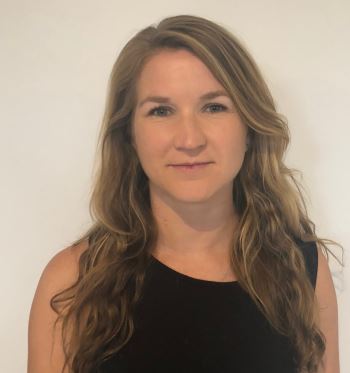 Jillian Macfie
After growing up in Auckland, I spent my last 3 years of high school at Mt Aspiring College before completing a Bachelor of Arts majoring in Psychology at Otago University. I then set out to travel and experience life around the world before embarking on the challenge of setting up my own business here in Wānaka.
Throughout my life, my most rewarding experiences have involved teaching in many different forms. My passion for teaching starts with seeing joy and success in every student. This is achieved through building relationships, and by providing rich learning experiences.
Outside of the classroom I love keeping fit, snowboarding, playing netball, hiking, running, biking and spending time with family and friends.
I am embarking on a new and exciting challenge of my own as a beginning teacher and I feel honoured to be a part of this incredible new journey within our community by being a member of Te Kura O Take Kārara foundation teaching staff. I look forward to encompassing the emerging values of Te Kura O Take Kārara both in my teaching and my involvement in the community.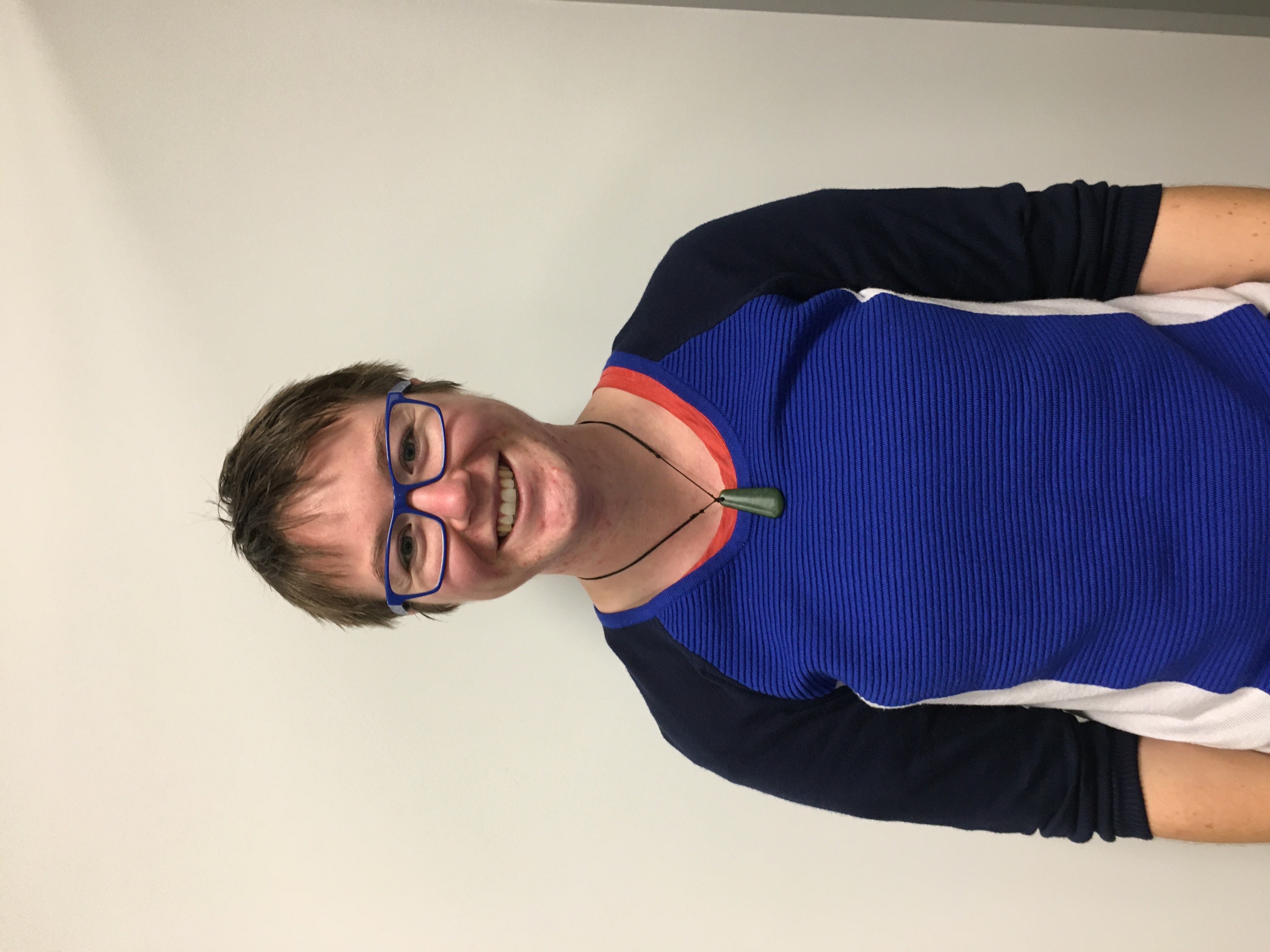 Anna Murdoch
I am loving being back in Wānaka and feel privileged to be a part of such a passionate and talented team here at Take Kārara. My favourite part of teaching is getting stuck into hands-on projects that contribute to the world around us, especially when we need to combine multiple subject areas to succeed. I am also really excited about how well the Enviroschools curriculum integrates with our own local curriculum and school values and look forward to some engaging projects in that area too.
When I'm not at school you can find me climbing at Hospital Flat, tramping up the Matukituki Valley, mountain biking in Sticky Forest, skiing in the hills or at home playing my guitar and singing. If you see me at school or out and about in Wānaka, feel free to say hello!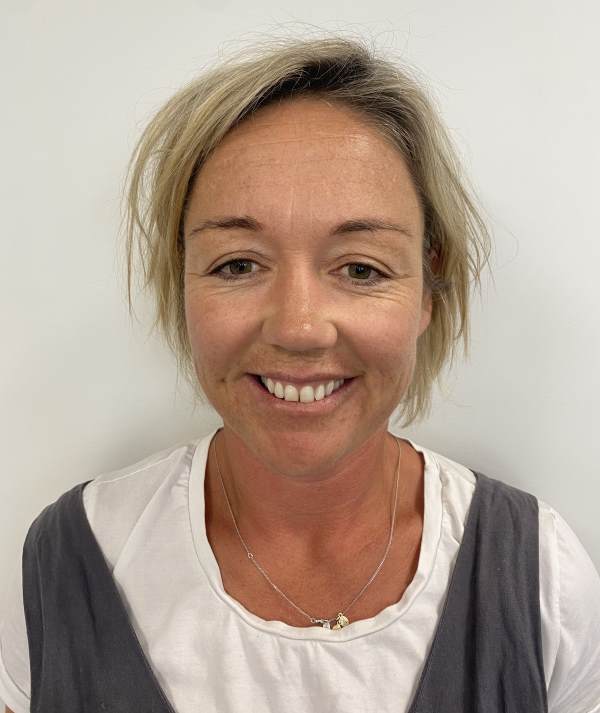 Sarah Scurr
Alongside my regular role as mother and farmers wife, I am thrilled to become a part-time member of the 2021 Te Kura O Take Kārara junior whānau, providing release for Pippa and Jean and working with the Year 2 children.
Previously, I have taught abroad, spent a few years teaching in Mt Maunganui and Christchurch before permanently settling here in 2009 and teaching at Wanaka Primary School.
Raising our children and farming took centre stage from 2015 until 2019 when I was able to take on various part-time work back at Wanaka Primary and more recently here at Take Kārara.
Raising our children has strengthened my understanding of learning and development and I am delighted to become part of a school that shares similar approaches and values to my own. Facilitating children to navigate their emotional and academic pathways through real-time exploration, problem-solving, and creativity inspires me and here at Take Kārara I see opportunities for it all.
When I'm not at school you'll see me supporting my whanau out and about in the community, walking in the mountains or hidden away with a good book.