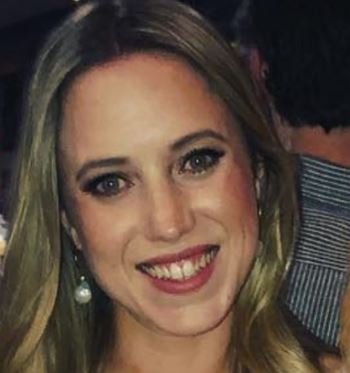 Anita van Looy
I am very excited to be starting at Take Kārara and joining the rest of the teaching team in preparation for the 2020 year.
I am new to Wānaka having just moved down with my fiancé, Hamish. We have moved from Christchurch with our puppy Theo to start a new adventure in a location we have always wanted to live in.
I have been fortunate enough to have spent the last 6 years teaching with a great team at Clearview Primary in Rolleston where my last role was as a team leader for Year two and three. I am absolutely passionate about teaching, learning and building positive relationships with each child and their family. My expertise lies in the Junior School where I have taught a variety of year levels and love watching the development and transition of children from an ECE centre into the school environment. Setting children up with a positive start to school, arming them with a solid foundation of skills necessary to flourish in an ever-changing world, is something I believe to be vitally important.
In my own time, I enjoy spending time with family and friends, vacationing in tropical climates, skiing, mountain biking and exploring the outdoors as well as baking and cosying up with a good book.
I am looking forward to joining a fun and dynamic new team, having a role in establishing and moulding a brand-new landscape, helping to create an inclusive and future-focused school and getting to know you and the local community.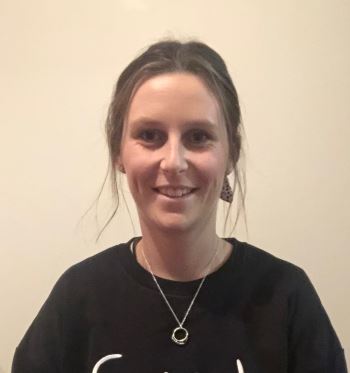 Anna Mulconroy
Since graduating from Otago University, I have been teaching in the Junior Syndicate at Highfield School in Timaru.
I love working with younger children and watching them grow into independent learners. My strengths lie in literacy, numeracy, science and the arts. I am excited and feel privileged to be joining the teaching team at Take Kārara in Term 4. To be part of a new team and involved in the planning process, at a new school in Wānaka is a dream job.
Outside of work I enjoy spending time with family and friends, dining out, baking and reading. Having holidayed in Wānaka for many years when younger I am keen to get back on the lake with a paddleboard and in winter try and master the skills of snowboarding.
I look forward to meeting and becoming part of the Take Kārara teaching team and school community.
Anna Murdoch
After teaching for 3 years in Christchurch I am moving south again to join the team at Take Kārara.
I love getting stuck into hands-on projects at school and contributing to the world around us. My passion for Science often manages to weave its way into the classroom too.
When I'm not at school you can find me climbing at Hospital Flat, tramping up the Matukituki Valley or at home playing my guitar.
I can't wait to be a part of setting up a brand-new school and community and look forward to meeting you all.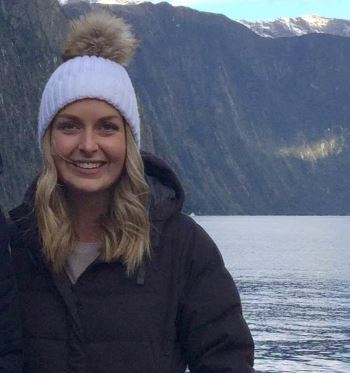 Caitlin Buttle (Year 3/4 Team Leader)
I am delighted to have been appointed to join the Take Kārara team. What an exciting venture to be undertaking alongside a team of passionate educators.
I am in my seventh year teaching and have taught across a range of year levels. Prior to this position, I was lucky enough to embark on a very similar journey opening a new school in Christchurch at Knights Stream School. I am passionate about Literacy and Numeracy, The Arts, unleashing creativity and building relationships with my learners and their whanau.
While I am not teaching, I enjoy spending time with family and friends, discovering new walking tracks, running and spending time out on the water. My partner and I have made the exciting move from Christchurch to Wānaka and we are both eagerly exploring what this beautiful place has to offer. I am very much enjoying helping to establish a new school culture and build a sense of community while immersing myself within the wider Wānaka community. If you see me out and about, or looking lost, please come and introduce yourself!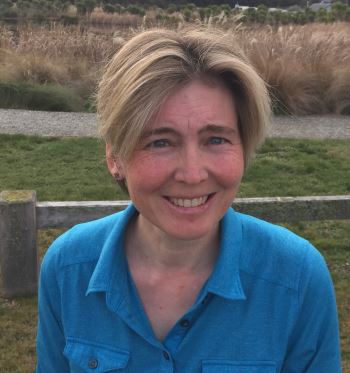 Estelle Moore (Year 0-2 Team Leader)
I have lived and worked in Wānaka for 10 years having settled here with my husband Jason and son Luka. Prior to living in Wānaka, we returned from 8 years in Wellington and a 5 year OE stint based in the UK. We chose Wānaka because of the wonderful outdoor environment (let's keep it this way) and close proximity to family, which has resulted in us finding our forever home!
I have been working at the wonderful Hāwea Flat School (in the roles of AP, team leader and teacher) where my passion for incorporating children's interests, investigating rhythms, systems, and wonderings unfolded. The magic for me lies in connecting children to their lives as they make sense of it and the local environment. I love partnering with children to build new knowledge as we solve problems whilst developing emotional, academic and social literacies.
We teach who we are and you will find me doing a few key things: hanging out with my family, riding my bike, devouring a pile of books on my bedside table, or fixing the latest issue with my vintage car. What makes an impression seeks expression! I look forward to meeting you and unleashing the potential and future successes of the new learners who will make up the Take Kārara family.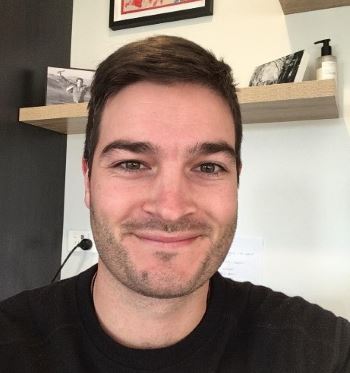 Fergus McLean (Year 5/6 Team Leader)
I am a teacher with ten years of classroom experience who is passionate about equipping the students I interact with, with the knowledge and skills to be creative and passionate life-long learners. I enjoy integrating individuals' interests into activities to build literacy and mathematical skills and I have a real passion for the meaningful use of technology in classroom spaces. In class, I have high expectations for all learners and enjoy celebrating success with humour and fun.
When I am not at school I like to get out into the great outdoors. I am a keen hunter and fisherman as well as being a fan of all things sporty and try to fit in a little of each around spending the majority of my free time with my beautiful wife and pre-school daughter.
I am enjoying the opportunities that working in a newly established school provides. Working in flexible, future focused learning spaces is providing many positive chances for our young learners and I am loving being involed in their learning journeys.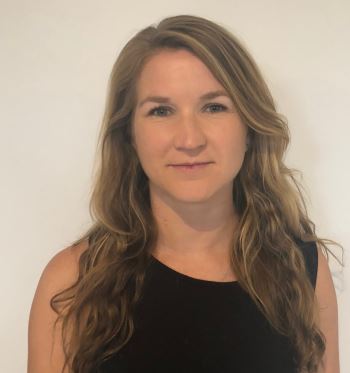 Jillian Macfie
After growing up in Auckland, I spent my last 3 years of high school at Mt Aspiring College before completing a Bachelor of Arts majoring in Psychology at Otago University. I then set out to travel and experience life around the world before embarking on the challenge of setting up my own business here in Wānaka.
Throughout my life, my most rewarding experiences have involved teaching in many different forms. My passion for teaching starts with seeing joy and success in every student. This is achieved through building relationships, and by providing rich learning experiences.
Outside of the classroom I love keeping fit, snowboarding, playing netball, hiking, running, biking and spending time with family and friends.
I am embarking on a new and exciting challenge of my own as a beginning teacher and I feel honoured to be a part of this incredible new journey within our community by being a member of Te Kura O Take Kārara foundation teaching staff. I look forward to encompassing the emerging values of Te Kura O Take Kārara both in my teaching and my involvement in the community.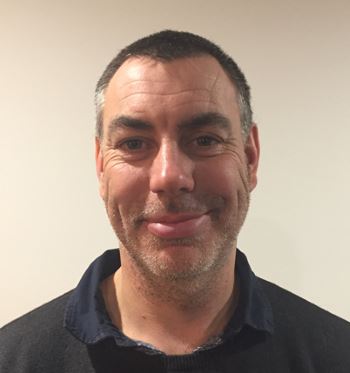 Joe Miller
I am really excited to be teaching at Te Kura O Take Kārara. It's so exciting to be part of a brand-new school from the outset and to be a foundation staff member.
As a teacher, I really enjoy working with new people with a range of different experiences and viewpoints and I love building positive and meaningful relationships with the students, their whānau and the community. I am also passionate about sporting activities, PE and Health, and a developing interest in mindfulness.
I was born in Cardiff, Wales, but moved to Dunedin with my family at the age of 2 where I spent the rest of my childhood and university years. After graduating from Otago University and the Dunedin College of Education, I moved over to London to do my big OE for a few years. When I returned to NZ, I settled in Auckland where I taught at Intermediate level for 15 years. During my childhood, I spent a lot of time in Central Otago and I've always loved the beauty of the area. At the end of 2015, my wife and I decided to move our family down to Lake Hāwea and we've never looked back!
For the last three years I have been teaching at Goldfields Primary School in Cromwell. I have three daughters (Carys -12, Lenni – 11 and Maggie – 7) and we're proud to be part of the Wānaka community. In my spare time I like to spend time with my family. In the summertime we spend lots of time at Lake Hāwea swimming, kayaking, and paddle boarding. In the winter I like to ski and I also play a bit of social volleyball.
Olivia Pearce
I have lived in Wānaka since I was four. I have studied a Bachelor of Teaching degree endorsed in Primary Education at the University of Otago for the past three years. In my free time, I enjoy downtime with friends and family or making the most of the Wānaka outdoors.
I love working with children, their families and the community. My experiences from teaching have come from my past three years of placements in a variety of schools within Dunedin and Wānaka. This has been an amazing learning experience for me as a teacher and has confirmed my passion for teaching.
I am excited to start my first year as a teacher in my hometown, where I can combine my love of teaching and Wānaka into my dream job at Take Kārara. As an enthusiastic new teacher, I am excited at the prospect of learning and growing professionally by working in a collaborative environment with experienced teachers. I cannot wait to start this incredible experience in Term 4.